News
Discover Comfort and Eco-Friendliness in Simply Rays' Bamboo Material Clothing -  Unveiling the Eco-Fashion Movement: Bumi, the Sustainable Side of Simply Rays! Join us on a journey to explore the rise of sustainable fabrics in children's clothing production, as we delve into the wonders of bamboo material and showcase Bumi, Simply Rays' eco-friendly sister brand. Discover the comfort, style, and eco-consciousness that Bumi's bamboo collection brings to young fashion enthusiasts. Embrace a greener fashion future with Bumi! The Rise of Bamboo as a Sustainable Fabric When it comes to sustainable fashion, bamboo takes the lead! This amazing resource offers many...
---
Accessories play a crucial role in elevating an outfit from ordinary to extraordinary, including when it comes to family matching outfits in Singapore. Whether it's a statement necklace, a colorful scarf, a stylish belt, or a trendy bag, the right accessories can transform your entire look and enhance your family's matching outfits in Singapore. When it comes to hijab fashion, coordinating accessories with your outfit becomes even more important to create a harmonious and stylish appearance for your family. In this article, we will explore the art of matching and styling outfits with accessories and hijab, offering valuable tips to...
---
When it comes to creating effortlessly stylish outfits, having a solid foundation is key. A versatile wardrobe foundation consists of timeless and functional pieces that can be mixed and matched to suit various occasions. By investing in these essential items, men can effortlessly elevate their style and always look put together. To build a versatile wardrobe, there are several key clothing items every man should consider: Tailored pants: A staple for a sophisticated look One of the essential pieces for a functional and stylish wardrobe is a pair of well-fitting tailored pants. These pants can be dressed up or down,...
---
The fashion industry has witnessed a significant shift towards sustainable practices in recent years, including in the production of children's clothes in Singapore. With increasing awareness about environmental conservation and the need for eco-friendly alternatives, more brands are adopting sustainable materials. Simply Rays, a renowned clothing brand, has taken a step forward by introducing its bamboo material collection. In this article, we will explore the rise of bamboo as a sustainable fabric, the benefits of bamboo material clothing, and showcase Simply Rays' latest bamboo collection. Get ready to embrace comfort, style, and eco-friendliness with bamboo! The Rise of Bamboo as...
---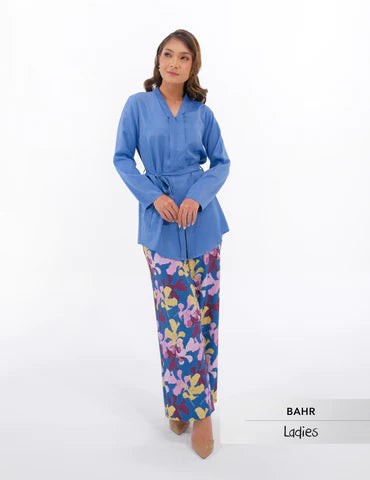 As the end of Ramadan approaches, thus begins the preparation for the joyous celebration of forgiveness, reflection, and togetherness that is Hari Raya. Additionally, this holiday is also a festive time wherein celebrants dawn their best Hari Raya outfits in honour of the sacred tradition. With that, how does one find the perfect outfit for such an occasion? In this article, we will dive into Hari Raya family outfits you can put together for this year.  What Types of Materials Are Suitable for Hari Raya? Baju kurong is a traditional outfit for women made for formal occasions such as Hari...